MERRIES Nappies, NewBorn
Diapers up to 5 kg (newborns)



90 pcs.
Japanese diapers gain popularity every day! Merries diapers are made in Japan from highly-qualified fabric. Merries nappies have a unique diaper shape that allows a baby feel comfortable and soft belly diaper band. Merries diapers have a great size chart by weight.
Merries newborn diapers are available in all regions of the UK. Merries diapers delivery is possible in big cities, such as London, Liverpool, Leeds, Glasgow, Edinburgh, etc, but also to all small cities, such as Bristol, Birmingham, Cardiff, Belfast, etc.
Merries newborn diapers fit babies up to 5 kilos.
Merries newborn diapers price for 90 items with sale from UK !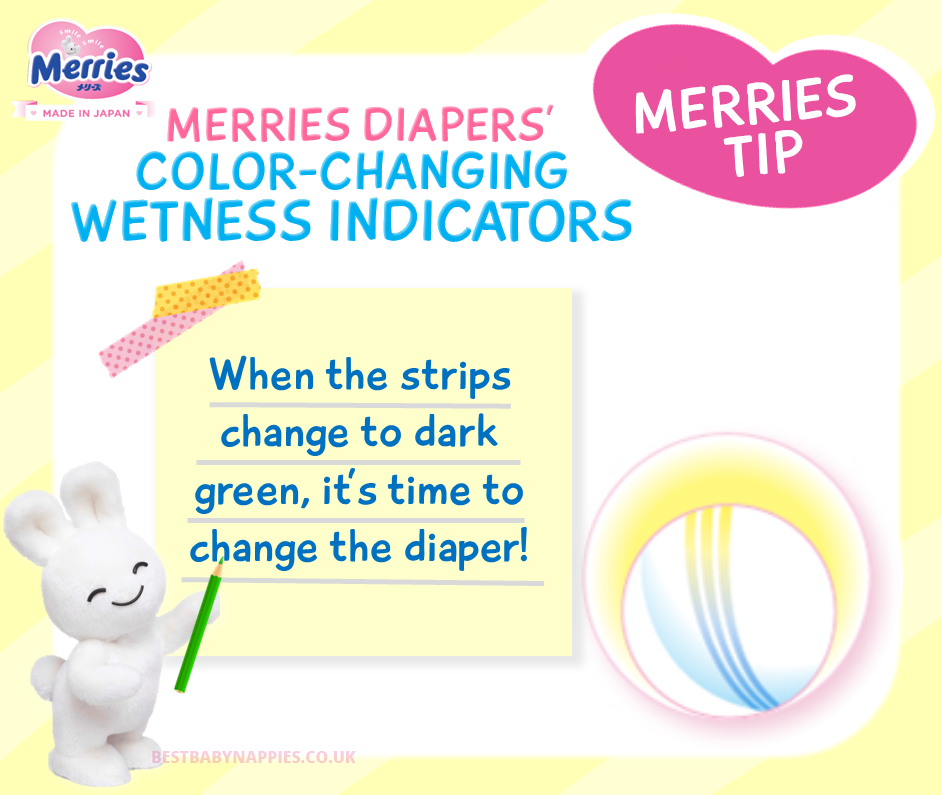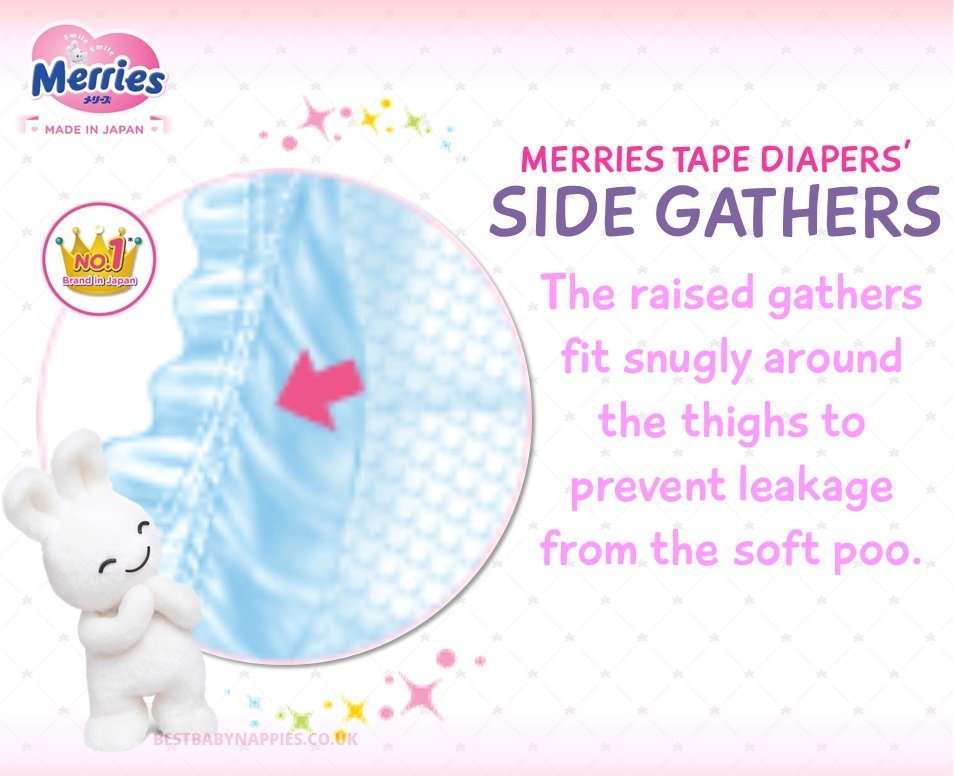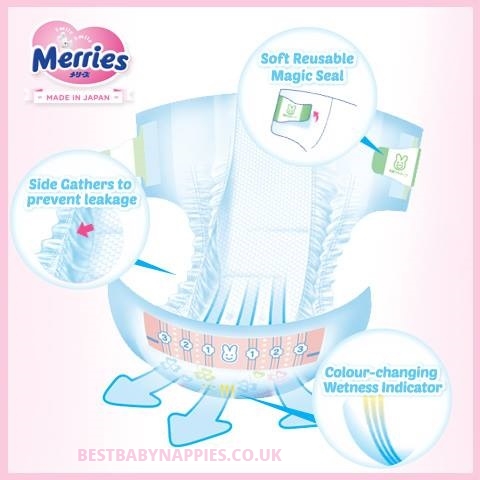 WHY TO CHOOSE MERRIES DIAPERS FOR NEWBORN BABIES?
Merries diapers ingredients
Inner diaper surface is made of the softest cotton which is hardly noticed by baby tender skin. Merries nappies prevent baby dry skin and help to avoid newborn diaper rash!
Merries diapers prevent baby diaper rash
Merries nappies have dual channel absorbent core that draws in and locks away pee, thus protecting newborn baby from irritation and letting baby feel comfortable for a longer time!
Merries diapers – good skin

Merries nappies are made of the microporous material that gives baby skin an ability to breathe and stay dry avoiding any problems!
Merries diapers allow freedom of movement
Merries nappies shape is exactly the same as the shape of the baby buttocks, thus the nappy has a tight contact with the skin, so baby has an absolute freedom of movements!
Merries diapers do not leak
Merries nappies have a special deepening in the rear part which keeps pee in until drawing in. This trick prevents from leakage saving your time and calm!
Merries diapers are creative
Merries nappies offer five different designs that give your baby a chance to feel special!
Merries tape diapers are exclusive nappies which change your baby's and your life! You will be surprised how quickly you can change diaper even at night and your baby will feel comfortable and dry!
Merries diapers indicator
Merries nappies have fullness indicator that allows you to see when it is time to change the nappy! If the nappy is full and you have not an opportunity to change it now – do not worry! Special created dual channel absorbent core lets your baby feel dry and comfort for the whole day long!
HOW TO BUY MERRIES DIAPERS?

Learn Merries Japanese diapers description
Choose Merries diapers size according to Merries size chart
Get Merries diapers discount
Go to our Merries diapers amazon shop
Order Merries diapers for newborn
Enjoy the Japanese diapers quality